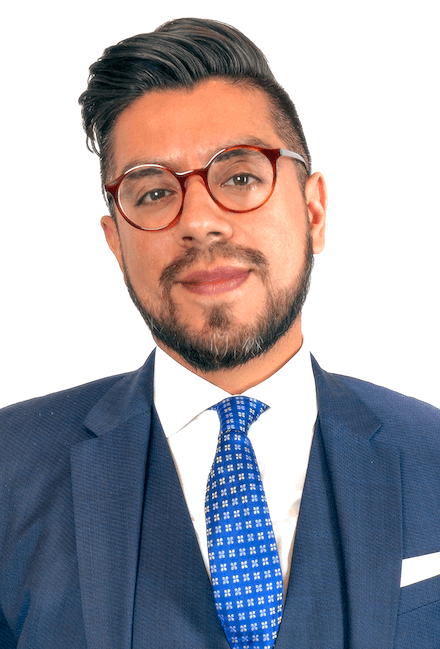 Mario Andrés Paredes
Partner
Mario Paredes focus his professional career in telecommunication, administrative law, transport and logistics activities, Public-Private Partnerships (PPP) and public companies.
Mario has been appointed as general manager and deputy manager for recognized public companies. He has also served has legal adviser in public institutions and companies, including Republic Vice President office, Public Works and Transportation Ministry.
Mario has extensive experience in infrastructure and construction work and transportation mobility systems. As an air transportation deputy secretary prompted the development the Ecuadorian's amazon air transportation regulation and the multiples agreements bargaining in air international services.
Currently Mario works as a legal advisor and project execution manager for Public-Private Partnerships (PPP) and TV channels.
Master Degree, Supply Chain & Logistics, EAE Business School,  Rey Juan Carlos University, Spain.
Master Degree, Economic Administrative Law, San Francisco de Quito University, Ecuador.
Lawyer, Pontificia Universidad Católica, Ecuador.
Bachelor in law, Pontificia Universidad Católica, Ecuador.
Judiciary Council's lawyers forum member, Ecuador.
Council of Supply Chain Management Professionals Member (CSCMP).